Firstly, I hope that you've all had an amazing weekend! I haven't been feeling too well, hence why things have been a bit quiet on the blog-front, but have had a lovely day today holed up in my cosy flat catching up on this week's telly.. Bliss.
I am SO delighted to see that my blog has now reached an amazing 313 followers! I am so grateful to every one of you for visiting my blog and I cannot believe how much it has grown since I started in June. I only hope I can keep it up!
Today I am doing another Lust List, as again I find myself wishing for so many things that I cannot possibly hope to own them all. I am sharing a selection of my current lusts with you here, most of which will be making their way on to my Christmas List shortly!
First up is the Daisy Eau So Fresh scent from Marc Jacobs. This is not a new perfume but it is a pretty recent discovery for me and I am dying to get my hands on it! The fragrance contains notes of raspberry, wild rose, grapefruit, plum, apple blossom and cedarwood and is very fresh and delicious. I am a big fan of fruity-scented perfumes that are not overly sweet and this one ticks all the boxes for me.
I also currently have my eye on these over the knee boots from the Betty Jackson Black collection at Debenhams. I have been looking for some slim-fit, over the knee boots for a while now and I think these boots are really smart looking and would work well for Winter. I would wear them with some dark skinny jeans, a t-shirt and my favourite wool shrug from Zara for a casual, wintery look.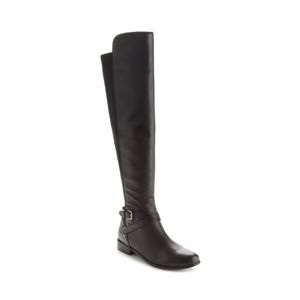 Every good outfit needs a good bag, and I love this black and white number from DKNY. I'm a big fan of DKNY bags as they are good quality, look very chic and manage not to be crazy prices. This one is £240 which admittedly is not exactly a bargain, but compared to other designers I think it is reasonable. I love the detail on this bag; the DKNY chain and the white stitching, plus it is practical as it has both a long and a short strap and zips up at the top which is handy on the tube. Definitely a good work handbag!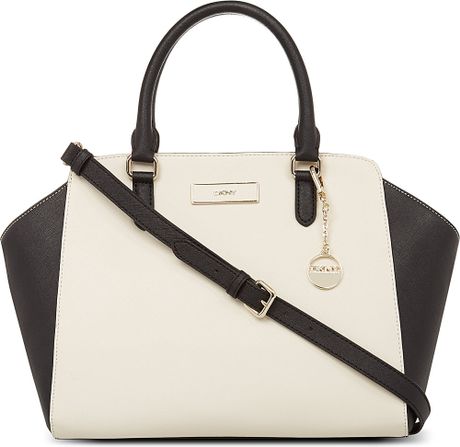 I am also keen to add this 'No Makeup Makeup Fresh and Flawless Face Palette' by Too Faced to my makeup collection. As soon as I saw this palette I fell in love with it- it contains a shimmer bronzer, creme and powder blushes, and a concealer, luminiser and brightener.The colours in this palette are lovely and natural and perfect for creating a 'healthily flushed' look for Winter rather than looking too 'done'. I am really loving my creme blushes at the moment and this palette contains a really pretty pink shade that is unlike any that I already own.
Finally, I've heard some really good things about Crest Whitening Strips and would really love to get my hands on some. I have been considering teeth whitening treatments for a while now as I think a nice, bright smile really makes a big difference to the way that you look. I have a few friends that have had their teeth bleached and the results are just amazing, but at about £300 it is a little out of my price range for now! These strips are a cheaper option but still promise great results.
So, there you have it folks- my current Lust List! I would love to hear what you guys are lusting after or what you think of my choices, so please feel free to leave me a comment below!
Enjoy the rest of your Sunday :)
Rosie x