Hi Everyone,

I was tagged to do this post by the lovely Lauren over at Tea and Post (thank you Lauren!). I love Lauren's blog and I would definitely recommend checking it out if you have not already- you can find her Autumn Tag post here, and her tag post is accompanied by some amazing photos that will definitely get you in the Autumn mood!
Favourite thing about Autumn?
I have to admit that Autumn is usually not one of my favourite seasons- it marks the end of Summer and we're still miles away from Christmas! But it's not all bad- I love going for walks in Autumn, the bright colours of the leaves, and of course buying new coats and boots ready for Winter! I've got my eye on these ones from Aldo at the moment.
Favourite Drink?
Apple juice or cider always feel quite Autumnal to me, especially if they're warm! I also love a good, old fashioned hot chocolate with whipped cream and marshmallows- yum! I used to always like to add a spoonful of banana Nesquik to my hot chocolates to make them a bit more special although these days that's a bit of a rare treat.
I like things with cinnamon or spiced apple scents for Autumn. Although I haven't tried it I love the sound of this Nutmeg and Ginger scent from Jo Malone- it just sounds like Autumn in a bottle!
In Autumn I prefer browner toned nudes rather than pinky colours. One of my favourites is this Moisture Renew Lipstick by Rimmel in 'Nude Delight'- a perfect Autumn nude!
I am still using my long-time favourite: Botanics Shine Away Mattifying Day Cream. This is a brilliant moisturiser for oily skin as it's really moisturising without being remotely greasy, and leaves my skin feeling soft and smooth all year round.
Nice bronze and gold tones are perfect for Autumn; something like the Maybelline Colour Tattoo eyeshadow in On and On Bronze.
Favourite Music or Band/Singer to Listen To?
I'm not sure that it's an Autumn song but I have been listening to She & Him 'I Thought I Saw Your Face Today' quite a lot on my iPod recently and I think it suits the Autumn mood quite well.
Favourite Outfit to Wear?
I love investing in a good coat at this time of year as that's pretty much what you'll see me in most of the time. I love oversized coats at the moment like this one from Diane Von Furstenberg, and would probably wear it with jeans, ankle boots and lots of layers, preferably finishing the look with an oversized scarf.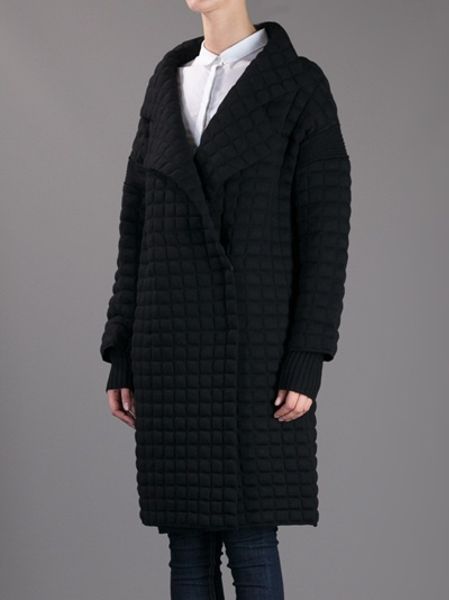 Toffee apples! Not exactly something that I eat regularly but I can't say no to a toffee apple and a good firework display in Autumn.
Probably snuggled up on the sofa with my boyfriend and a good book or a movie. I would also really like to make a trip to Brighton this Autumn as I've never been but think it would be the perfect trip to make on a cool, dry day.
So there it is, my Autumn Tag! I have really enjoyed doing this actually and I hope you enjoyed reading it. I tag all of you to try this yourself if you'd like, make sure you let me know if you do!
Rosie x